We come to you.

Hand-crafted gallery frames with closed corners and furniture finishes.
We design frames on a per-job or per-exhibition basis to properly compliment, support and protect contemporary artworks.
Every frame is joined in raw wood using strong traditional joinery techniques before hand finishing and fitting according to international archival standards.
We pick up, consult and deliver at no extra cost. Call or write us and we can guide you through the process and tell when we will be in your area.
See our
catalogue
for a comprehensive selection of profiles, woods and finishes.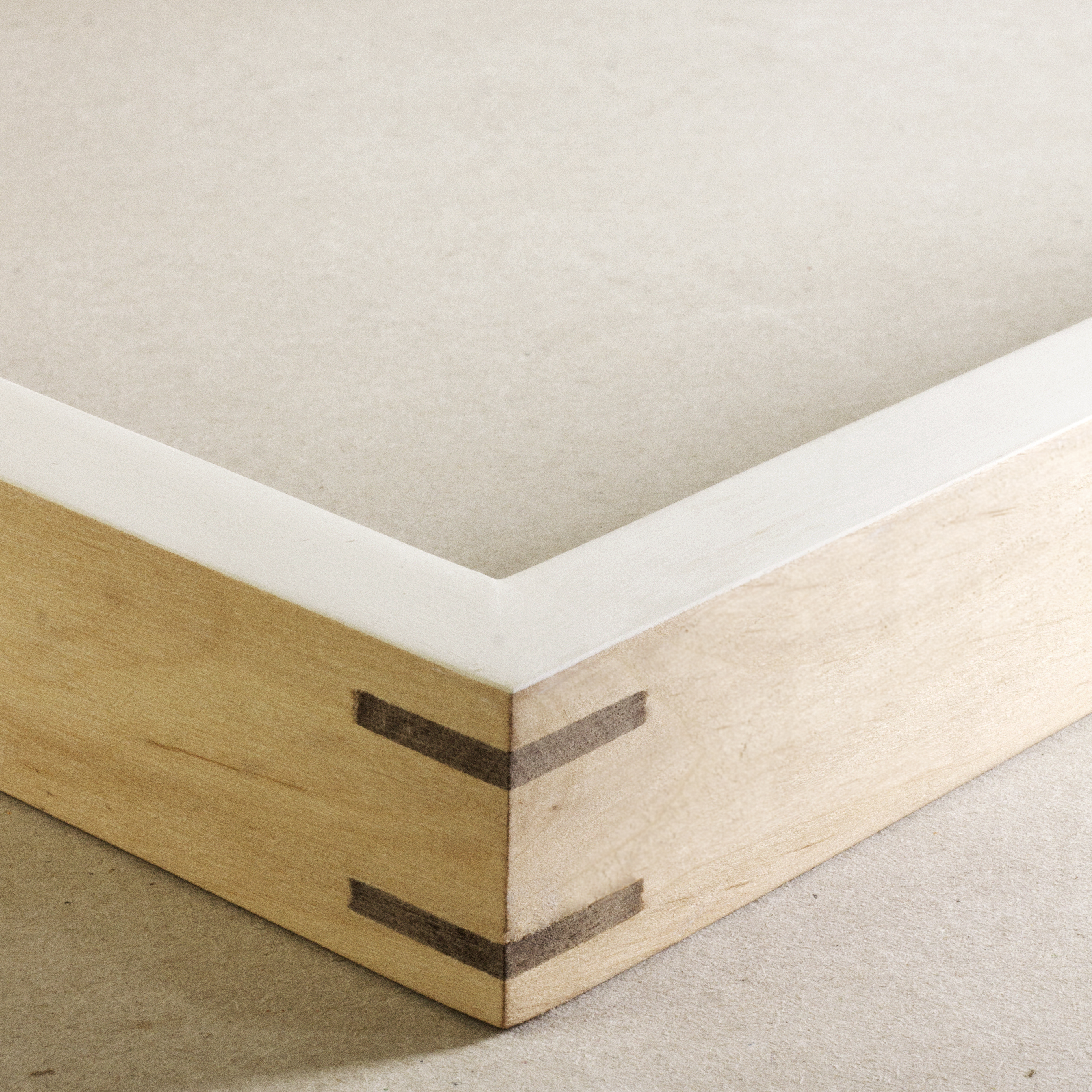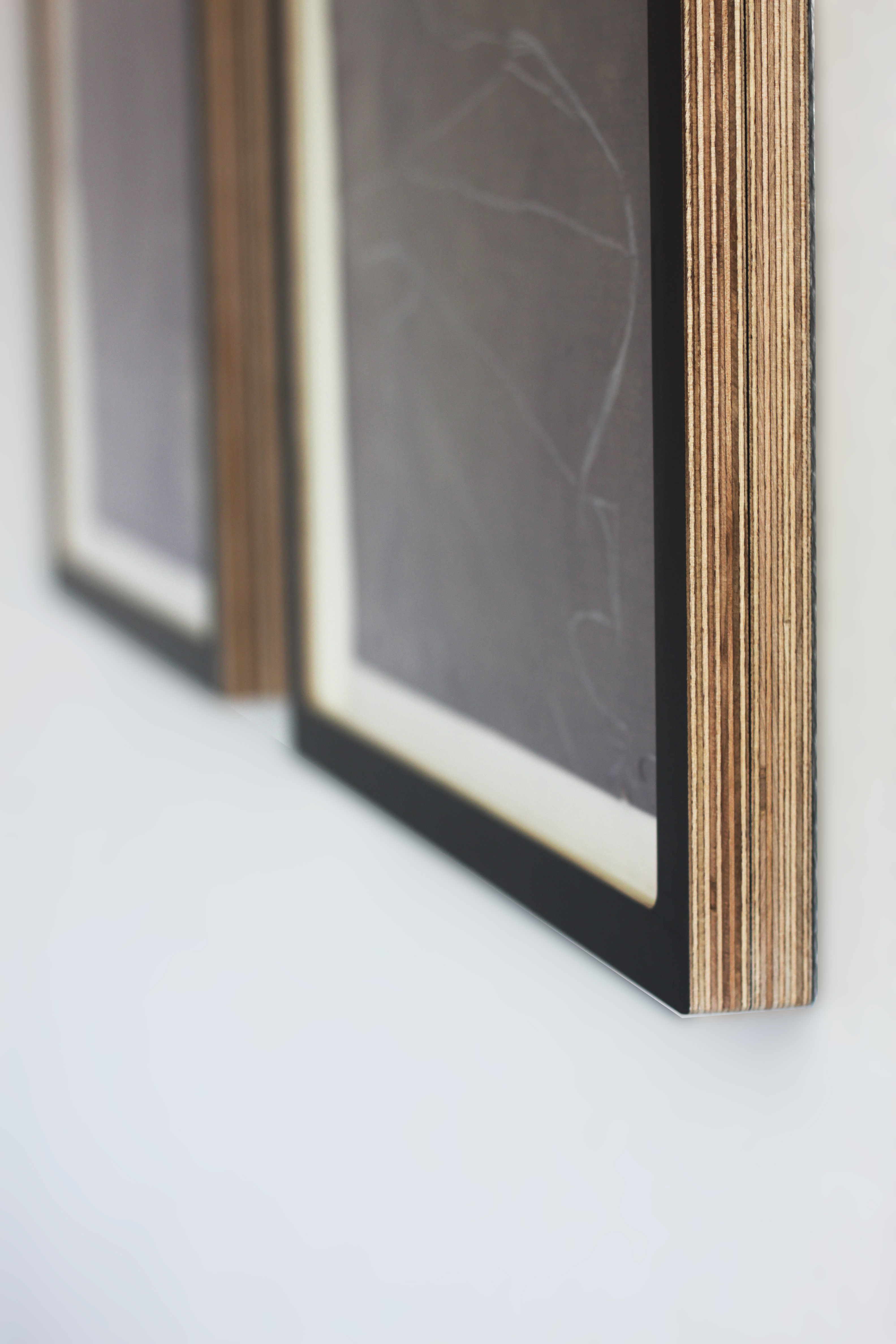 Digital fabrication

We use a 4-axis industrial CNC router to fabricate artistic projects, prototypes, inventory, props, scenography, installations, restoration and custom framing projects.

We have 3d scanning capabilities on-site as well as a z-axis probe. Other scanning capabilities can be provided by local specialists.

Pre-production services include professional technical design and/or 3d modelling in your preferred CAD or graphics format.

See CATALOGUE, below, p. 51 for our technical specifications.


Period replicas

Museum-quality, historically accurate frames are made from the same materials and using the same techniques as the original model.

Frames are joined in raw wood before profiling, hand-carving and finishing using traditional hand-finishing techniques that have remained unchanged since the renaissance:
water gilding, faux tempera, pastiglia, sgraffitto, punchwork, compo, and gesso recutting
For an explanation of these techniques, see INFO, below.
See our
catalogue
for a selection of profiles to choose from.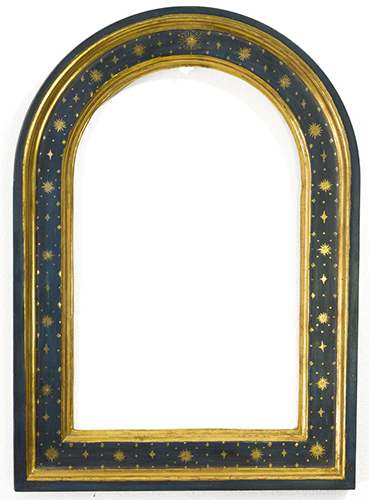 Gilding and finishing

A mastery of the renaissance techniques of water-gilding, faux finishing, french polishing and veneering are at the very core of our business.

We finish every project by hand whether it be an ornate period frame or a minimalistic modern speaker case.

The techniques we use have been handed down through generations of craftspeople from the middle ages to the present and we are committed to keeping them alive well into the age of digital manufacturing.

We embrace a philosophy of openess and are always glad to present and share our knowledge about our craft.

Please do not hesitate to ask if you have any questions about the techniques or materials that we use on your project.

As the ancient crafts devolve into relative obscurity, we hope to convince you of the value of having something special made that will be cherished for generations to come.

Have something made.

We also do architectural interior and exterior gilding.

photos this page:
Erika Svensson
www.erikasvensson.com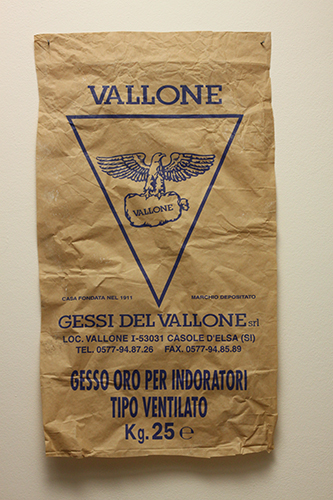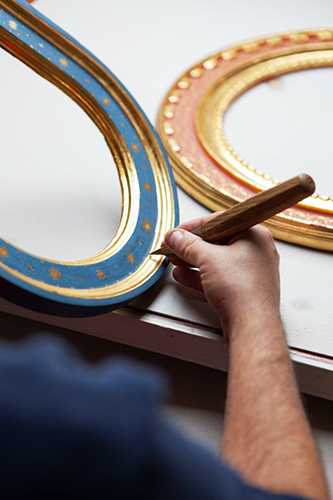 Custom Mouldings

TONDO can mill any form or shape of frame moulding in any size. This provides a new and unheard of range of design possiblilities when creating a new setting for a work.

No two frame jobs need ever be the same and whatever design impression you decide to make can be yours alone.

World wide shipping is possible.

Contact us for a free quote or advice on your next project.